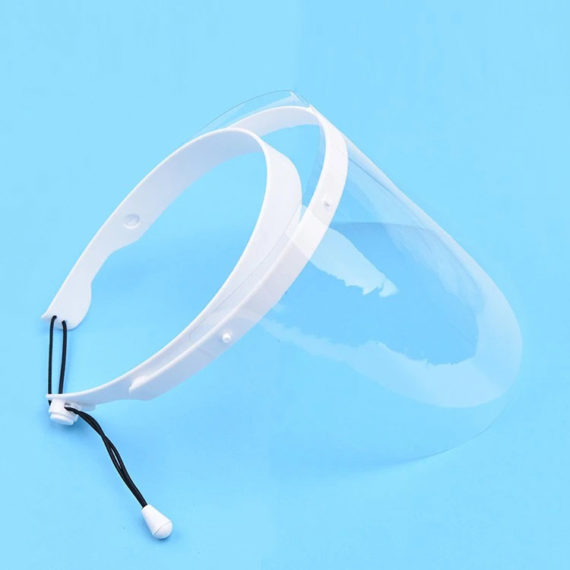 Reusable Hard Frame Face Shield
Unit Price 3.25 | Case - Count 100
High-Quality Anti-Fog Face Shield Visor
Adjustable Size
Tested and used in medical, industrial, and commercial settings
Most of the cheap Chinese Face Shields have a very thin screen, scratch when cleaned, tend to fog, permanently mark and create field of view issue.  You can not clean them with solvent or bleach. 
Our face shields are PET-G (certified), twice as thick as the cheap Chinese product, and can be cleaned and sanitized.
$5.00 each, sold by the dozen.
Additional information
| | |
| --- | --- |
| Weight | 15 lbs |
| Dimensions | 17.5 × 17 × 27 in |